Products
Showing all 24 results
Finely crafted light mounts and other top shelf accessories.  Made fresh and aged to perfection.
---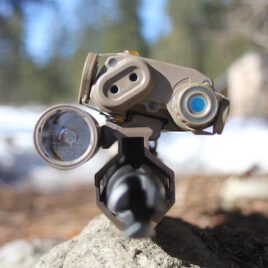 ATPIAL AN/PEQ-15 Centerline Mount
***** Read the description below.  Read all the things **** Don't be stupid.  There is wisdom and knowledge herein that will save you headaches.  Yes we write a lot of words but we do it because we love you and want what's best for you, our beloved customer.
not rated
$

139.00
Select options