Muzzle Devices
Showing all 2 results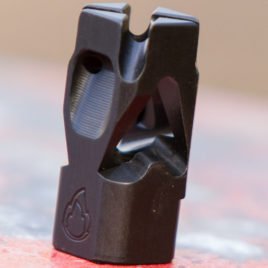 A-Hole Micro™ Muzzle Brake
It's short, it's loud, it doesn't weigh much and it is in the running for it's own cable TV reality show.  We were going to call it the Midget, but thought that would be offensive.
not rated
$

29.00
Add to cart
A-Hole Mk4a™ Muzzle Brake
Our A-hole Mk 4a™ Muzzle Brake with our proprietary A-Hole Technology™ tames even the worst 223/5.56mm recoil. Make noise, not recoil. Let your freedom ring, loudly and proudly.
$

29.00
Read more